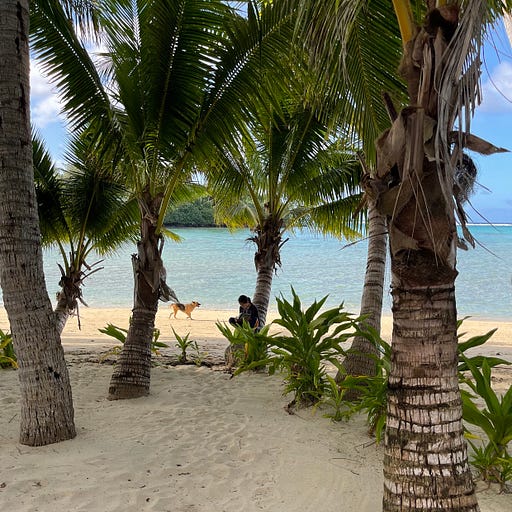 Jun 20 • 4M
#600 — Reading in Rarotonga 晨浸南洋
Fresh improvised and composed music from Wu Fei every day of the week.
Greetings from Rarotonga of the Cook Islands! It has been a restful week spending time with family here. Our host told us that we were the first American family returning to the Cook Islands since the pandemic started. No wonder the immigration officer was excited to see us when he processed our arrival cards.
The internet is very slow on the island. I will have to wait until I return to Auckland this weekend to resume my daily recordings. Thank you again for your understanding, patience and support. Wishing you all a restful week!
Wu Fei 吴非
Wufeimusic.com
Twitter @wufei
Instagram @wufeimusic
YouTube @wufeimusic