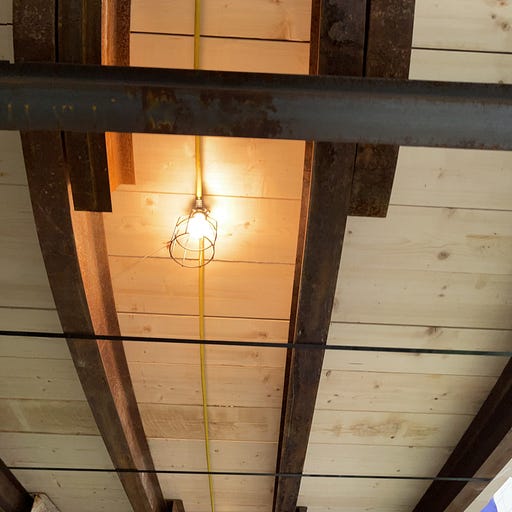 Jun 10 • 6M
#597 — Wooden arrows of Chicago 芝加哥木箭
Fresh improvised and composed music from Wu Fei every day of the week.
Greetings from Nashville again! This piece was created and recorded yesterday after I came home with much excitement and honored from Chicago. I gave my solo concert at the historical Arts Club of Chicago on June 8th. I was in awe to learn that the club presented Pablo Picasso's first United States showing in 1923. The 1951 exhibition by Jean Dubuffet and his "Anti-cultural Positions" lecture at the Arts Club were tremendous influences on what would become the mid-1960s Imagist movement.
The club has exhibited many of the 20th century's most controversial artists United States or midwest solo exhibition debuts: Alexander Calder, Marc Chagall, Salvador Dalí, Jean Dubuffet, Pablo Picasso, Jackson Pollock, Auguste Rodin, Georges Seurat, and Henri Toulouse-Lautrec. In addition, many artists have given lectures at the Club, including Martha Graham, Merce Cunningham, Kathleen Battle, Leonard Bernstein, Kenneth Branagh and Robert Altman. Aside from visual artists, the Club also has hosted lectures and performances of John Cage, Philip Glass, Ramsey Lewis and Igor Stravinsky, and poets W. H. Auden, Gertrude Stein and William Butler Yeats etc. etc.
Many of them were my childhood heroes. It was an incredible honor. Thank you all for your generous support!
Wu Fei 吴非
Wufeimusic.com
Twitter @wufei
Instagram @wufeimusic
YouTube @wufeimusic
Chicago does not lack of interesting things to look at everywhere I went.
Before I started the concert, I had to take a photo with "Head of a Women (Tete de femme)", an original piece of Pablo Picasso. Red and black chalk wash on tan laid paper,. Laid down on lightweight Japanese paper, 1922. The Arts Club of Chicago.